WHUDDUP PlAyAzZ!!
U herd it hear 1rst folkz!! i finaly made my OwN WEBSITE!
frankly to be honest, i think it looks deliciosuly dOpEaLiCiOUs. i stuffed it 2 tha brim with a lotta pics n gifs n links n shit (forgive me
my dial up compadres!!) so just click arund n stuffs and have a gay old time. OK!! THATS ALL!! HAVE FUN!!!

GoT gLoWsTiCkS??
Lights r dope.i know ppl lik 2 watch them when they are fuked up but i just think their hella kewl.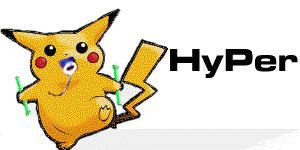 I freakin lerv these trippy little wierd gif word things ppl send me sumtimes
Like Whoa.. What the hell?.
if you look real close, u can see a flying dog!
LINK TIME!!!!
*:*mOrE aBoUt Me*:*
:~:wHaT Is a kAnDi kId aNyWaY?:~:
RaVE sHit!!!
~*~JoUrnAl~*~
.:.ThE DnCeFloOr.:.
Email: dIzZyiNthaHiZzY@aol.com